CRL Hair Replacement System | Non-Surgical Hair Replacement in the UK
RESTORING HAIR,

REGAINING CONFIDENCE
CRL Hair uses the revolutionary CNC system to provide the ultimate non-surgical hair replacement for men, women and children.
Experience results that are life-changing and undetectable. Once your hair system has been applied you are free to live a normal and active life without worrying about hair loss or thinning hair again.
Discover our range of shampoos, conditioners and lotions  – Take care of your scalp to take care of your hair.
CNC is the ultimate non-surgical hair replacement solution for Frontal Fibrosing Alopecia, Lichen Planopilaris, Androgenetic Alopecia, Male or Female Pattern Hair Loss, Alopecia Areata, Alopecia Totalis, Alopecia Universalis, Scars, Burns and for those not able to undergo full hair transplant surgery.
FIND OUT MORE TODAY:
Call 01295 757400
WHY CHOOSE CRL Hair Replacement System?
The CNC system is the first non-surgical hair replacement system in the world to offer you these life-changing benefits:

CONSULTATION & ASSESSMENT
An initial consultation includes an assessment to ensure optimum hair and scalp health.

LATEST TECHNOLOGY
Uses up-to the minute techniques and materials to create a prosthetic scalp and cranium detail.

HAND MADE FOR YOU
Your hair replacement system is handmade to your unique requirements by experts in Italy.

THE FULL PACKAGE
Applied, styled and maintained by a specialist team of Trichologists, Hairdressers and Barbers.

SUITABLE FOR ACTIVE PEOPLE
It fits all lifestyles, leaving you confident to enjoy swimming, running, cycling, spa days. It won't let you down.

AFFORDABLE
This long-term solution is more cost-effective than other hair-loss replacement services.
CRLAB Trico Scalp Assessment
We offer a CRLAB Trico Scalp assessment at Banbury to determine which treatment is best suited to the clients needs.
The appointment time 1 hour Cost £50.00. Please call 01295 757400 to book.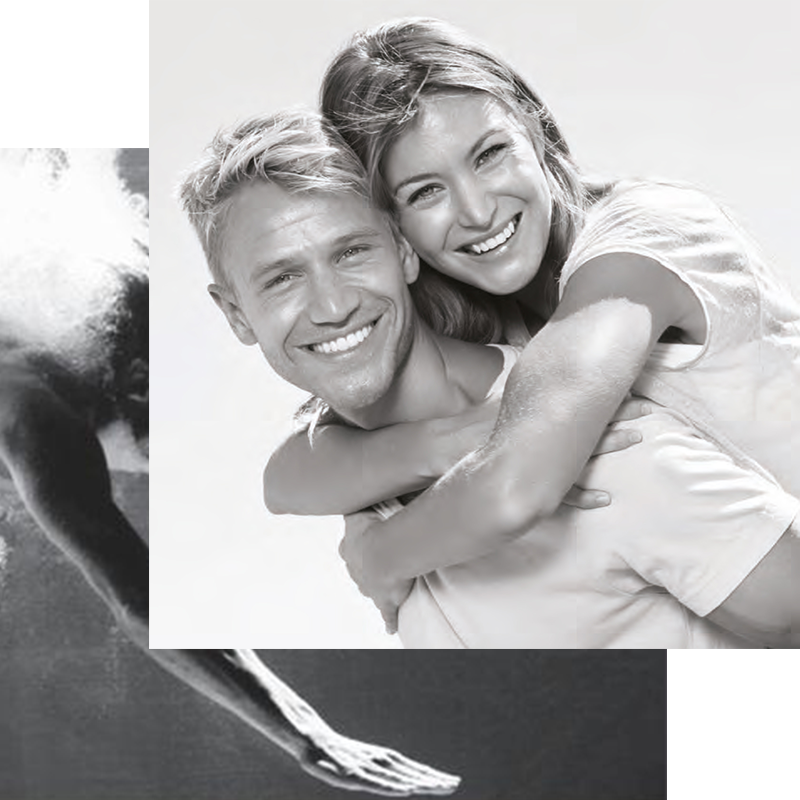 HOW CRL HAIR REPLACEMENT WORKS
Cesare Ragazzi Laboratories have more than 40 years' experience in the field of scientific research into hair and scalp disorders, and the development of effective treatments and have treated over a million clients from all over the world.
CRL Hair is considered to be the most effective non-surgical hair loss solution. Find out how it can work for you.
Product Range
The CRLAB trichological division has a philosophy that draws upon the resources of science and nature. To achieve the best outcome it is vitally important that the correct products are used before during and after any CNC system is fitted, but can also be used to improve the health of the scalp and hair where a system is not required or suitable.
3 simple moves and your hair problems are over:
1. Pre Shampoo
Exfoliates, Regenerates and prepares the skin.
2. Shampoo
Endowed with mildly delicate cleansing action.
3. Lotions & Vials
A mix of highly efficacious agents.
Top Selling Products
Take care of your scalp to take care of your hair
Success stories of those who have tried our products… and changed their lives.
"I started losing my hair when I was about 9 years old, so this is really something that I have been dealing with for most of my life. About 5 years ago, when I was introduced to the CNC hair pieces and it's really just been a lifestyle change."
"I started losing my hair when I was in senior school. Wearing CNC I don't worry about going swimming anymore, I don't worry about being at the gym anymore. I just can live my life."
"I started losing my hair in my early 20s.  I tried to do everything to get around it. I wanted to be able to wake up in the morning and not have to worry about that kind of stuff and just wash my hair throw in some product and be good to go for the day."
"Before CRL, I felt like a caged bird. I was unable to live my life the way I did before I lost my hair 4 years ago. Once I had my CRL Hair, I started to have fun again and started visiting my hairdresser to style my hair in the craziest of hairstyles. With CRL, I feel like me. I regained my smile. Everything is so natural, so beautiful."
CRL Hair Official on Instagram
Exclusive network of extensively trained specialists.